HITTING THE WALL
From the age of eight, Slovenian climber Janja Garnbret was a winning machine. But when some surprise slip-ups threatened her gold medal ambition, she had to dig deep and draw on why she fell in love with the sport in the first place.
Fearlessness is a trait that has defined Janja Garnbret's career. Whether tackling some of Europe's toughest rock formations or winning multiple world titles on the climbing wall, the young Slovenian has never been afraid to put her body on the line. In 2013, aged just 14, she entered the European Youth Championships in Bouldering, her first ever international contest. She won. Since then she's completely dominated the women's scene, prompting climbing commentator Charlie Boscoe to describe her as "pound for pound, the best rock climber of all time", despite the fact she's still just 21.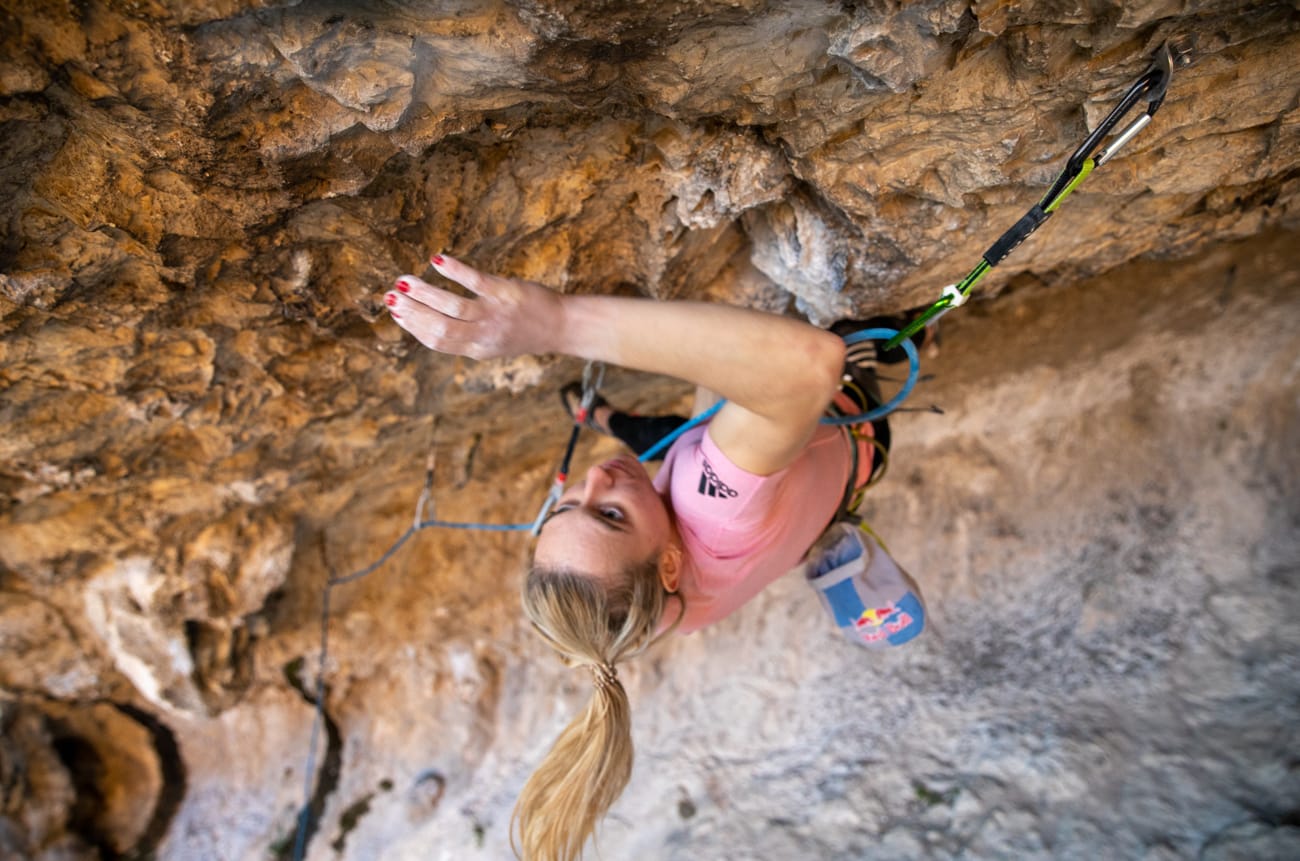 But such dominance comes at a cost, and in 2019 having always drawn strength from the climbing community, she found the pedestal she'd been placed on to be a lonely place. Especially when the younger girls she'd inspired to take up the sport became hungry competitors waiting for her to slip. Janja may have been fearless in body, but when a series of unexpected errors led to a run of contest defeats, it was clear that even the best have moments of doubt.
CHILD WONDER TURNED WINNING MACHINE
When Janja Garnbret was a little girl she would climb everything in the family home. Growing up in a small town in Slovenia, she'd drive her parents mad, scaling not just the chairs and tables in her eyeline, but all the furniture above her too.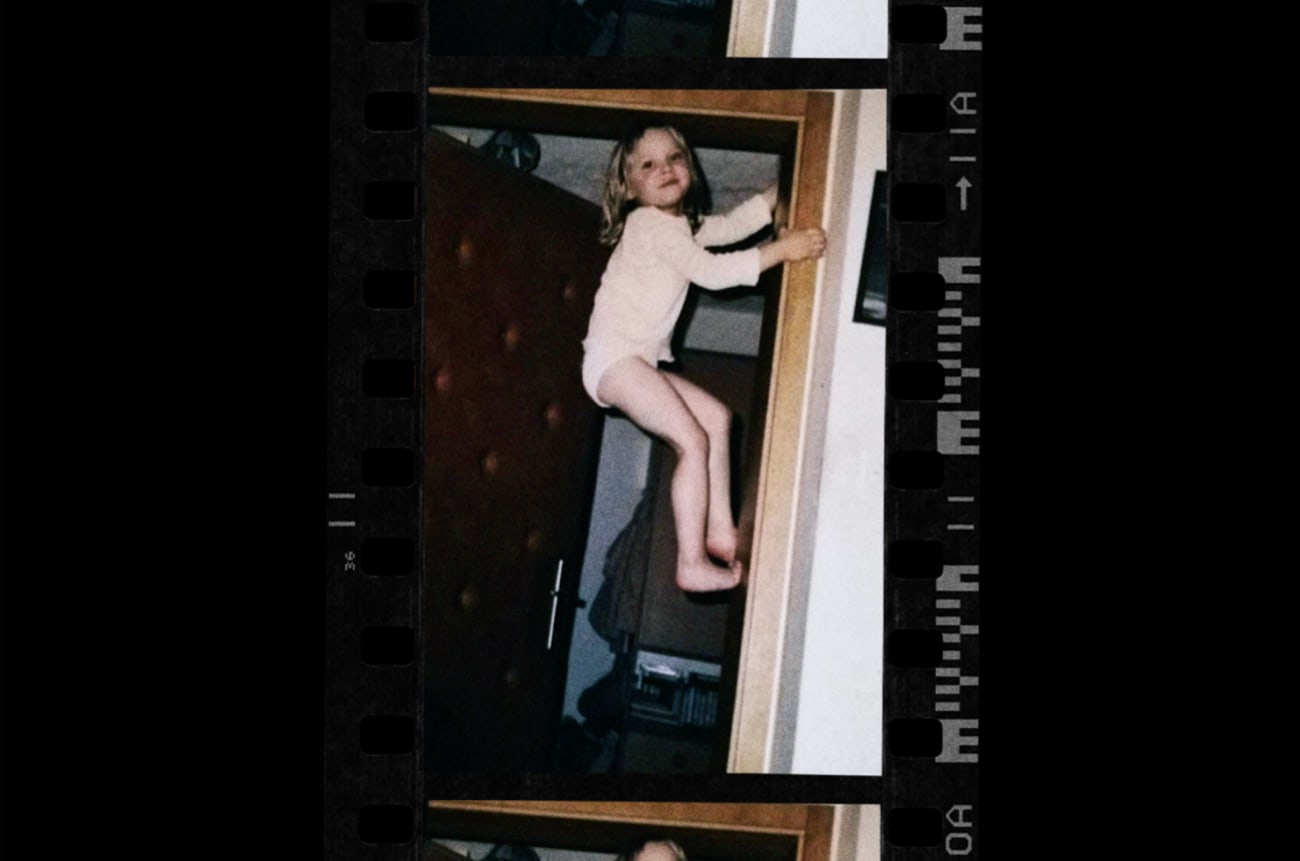 They'd walk into a room to find her grinning at them from the top of a wardrobe. Or, as one grainy photograph from back then shows, hanging onto the upper section of a door frame. In the picture mini-Janja looks to be no more than five, and while her fingers and toes are clearly gripping the wood tightly, her face is as relaxed as if she were standing beside a playhouse. In her mind, she no doubt was.
I fell in love with it right away, it felt like freedom.
To nurture that early enthusiasm, her parents signed her up for a rock climbing course. "I fell in love with it right away," she says, "It felt like freedom." At eight she entered her first contest, proving herself to be a real child prodigy, and drawing attention from Slovenia's top coaches, including Gorazd Hren, the current national team coach. His overriding impression of watching young Janja climb back then? "She was completely fearless. She focused purely on climbing, she never worried about getting hurt."
Watching clips of her climb, that courage still shines through. She powers up walls at a pace most people would struggle to reach on the flat, springing and swinging between the brightly-coloured handholds with a poise that provokes awe as much in fellow climbers as it does in those who have little knowledge of the sport. Her dynamic moves, when she leaps from one hold to another, are genuine 'wow!' moments.
OVERCOMING OBSTACLES: A MENTAL LEAP


In 2019, at 20 years old, she qualified comfortably for Tokyo, where climbing was to make its debut - her tiny nation of Slovenia hoping to make a huge impact. Until that point, Janja's climbing trajectory had only gone in one direction: skywards. But then suddenly, she fell, and, unusually for her, didn't make the final at a World Cup event. An unfortunate slip or the first signs of human weakness in this climbing machine?
"I was sad, angry and surprised about not making the cut for that final. After winning 6 Boulder World Cups and a Lead World Cup I guess I felt I could just carry on winning. When that didn't happen I did start to doubt myself a bit, but I was just putting too much pressure on myself."
At the end of 2019 season when Janja didn't make the final of a national contest in Slovenia, it was clear something was up. She had achieved the un-thinkable over the season, but were there signs that her laser-like focus was starting to blur? Or was she just physically exhausted and hitting a wall?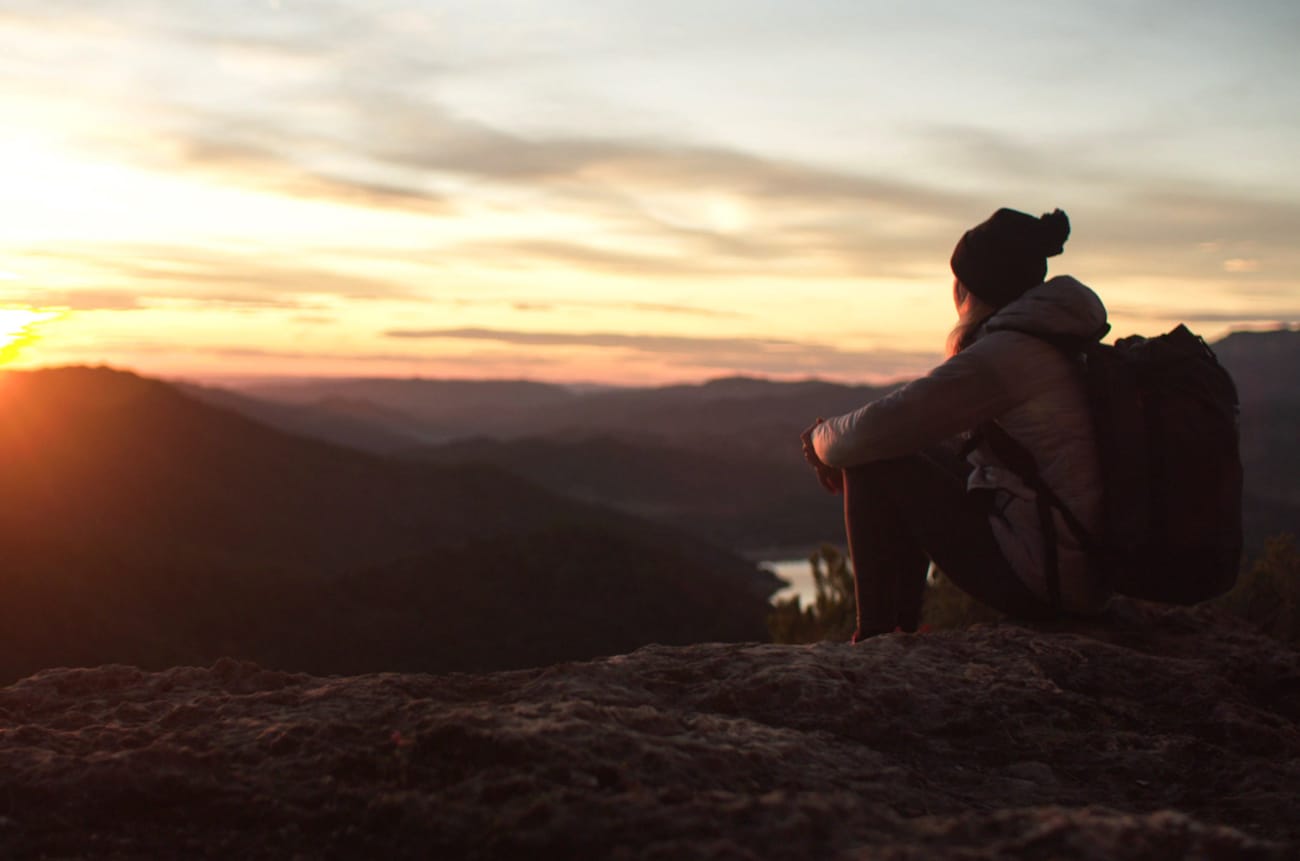 I thought it was important to break that routine of training all the time and go outside. To reset...
"I was disappointed with the way the season ended," says Janja. "I decided it was important to break that routine of training all the time and go outside. To reset…" She sought solace in nature, taking a road trip with her friend to Siurana in Catalonia, and there on the soaring limestone cliffs with deep forest all around, she reminded herself of the simple, meditative pleasures of fingers gripping rock; she found her love of climbing again.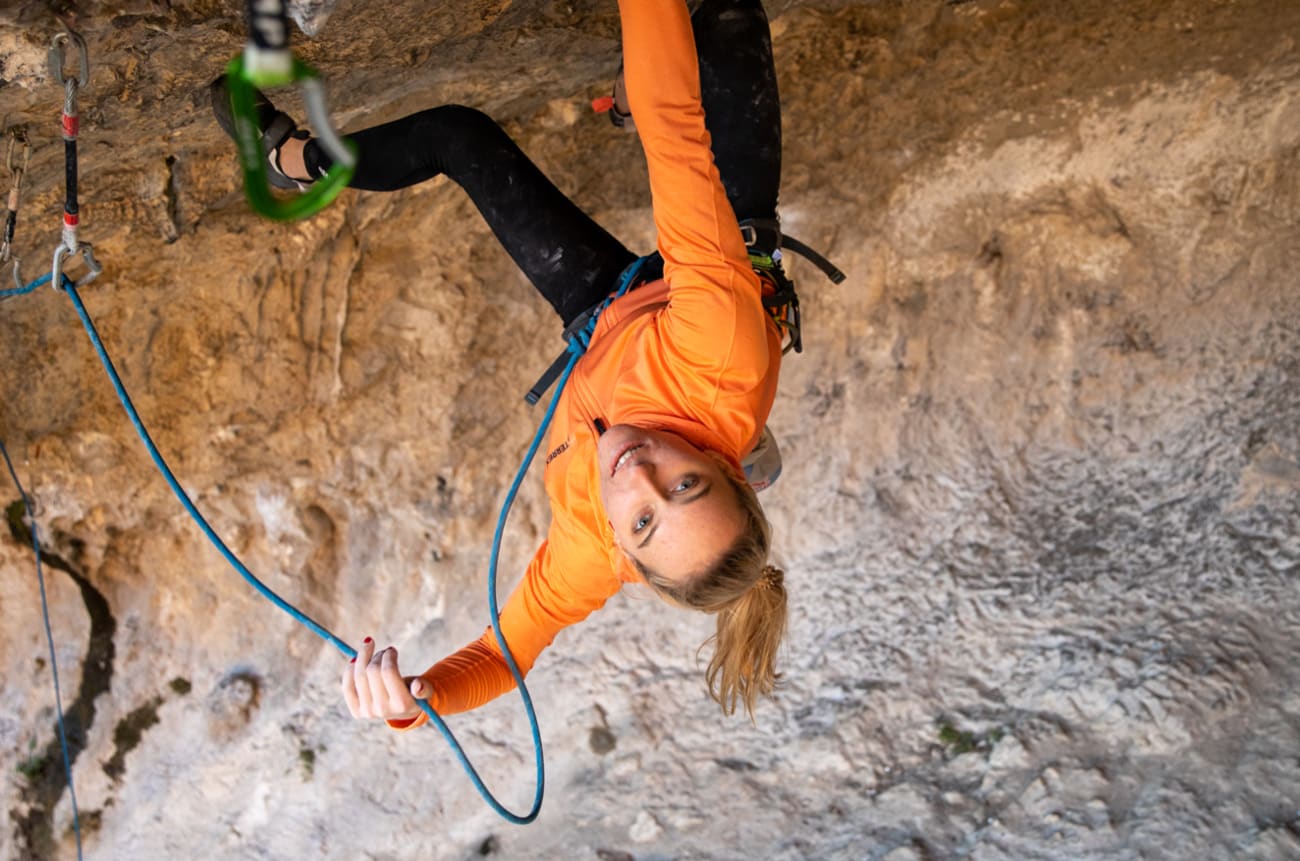 "That trip wasn't a rest because I was still climbing hard stuff, doing serious routes," she says. "When I do that I go completely into the route, total focus, it's just me and the wall. I feel the holds and feel the moves and all the doubts disappear… I think about nothing."
Getting outside worked. Janja returned home from her nature-fix refreshed, ready to ramp it up for Tokyo and train harder than she ever had before. The time out also helped her reframe her thoughts around her younger competitors, to see their presence as a positive, their camaraderie an encouragement to push herself to stay sharp rather than a threat or something to be scared of.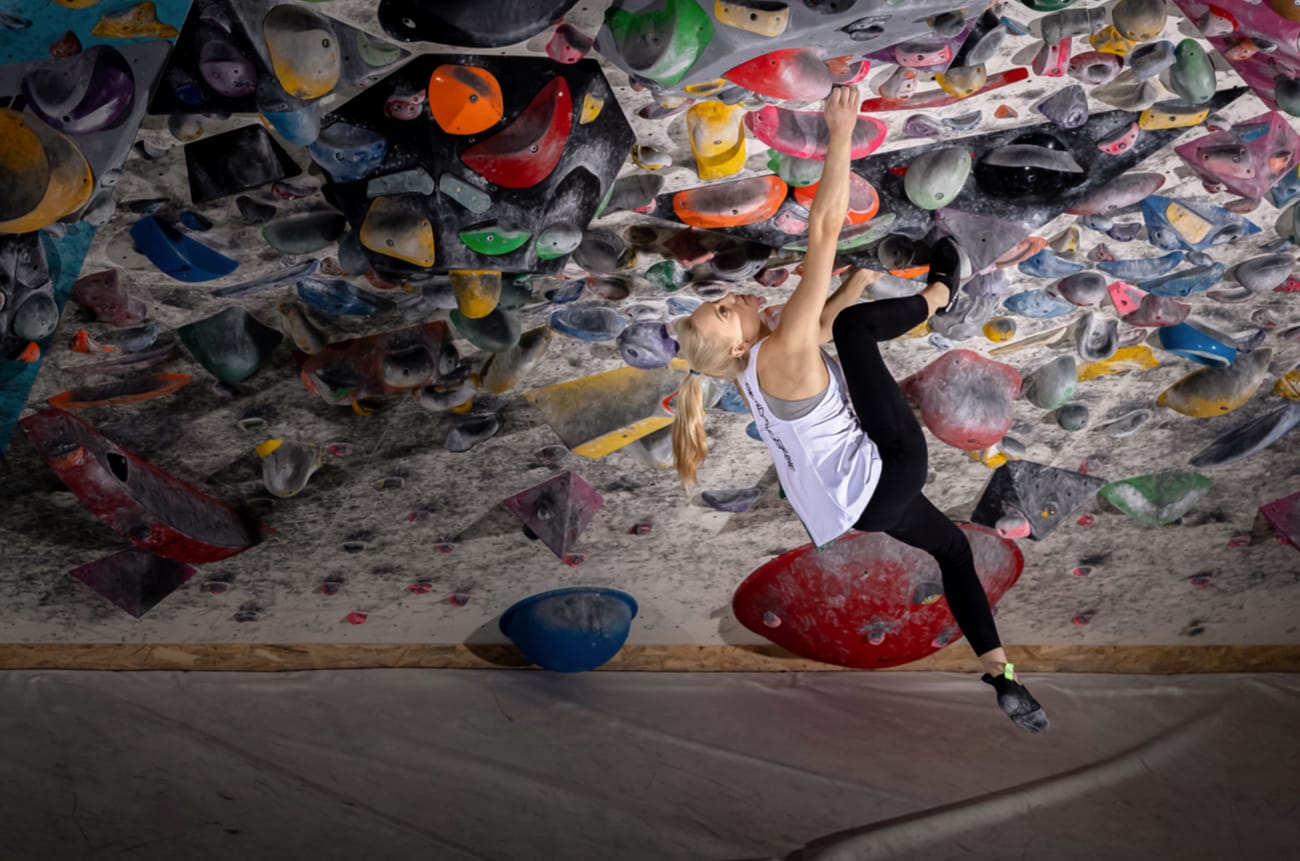 ALL EYES ON THE SUMMIT
When Covid struck, the solitude she'd so needed just months before became a globally-enforced imperative. Gyms and indoor climbing walls closed, and contests including the summer Games, were cancelled. "At first I thought: 'Two weeks ok, that won't be a problem, but then it was months…'" she says. "I had one goal, to compete, and when the circumstances change it's really hard, it's heartbreaking."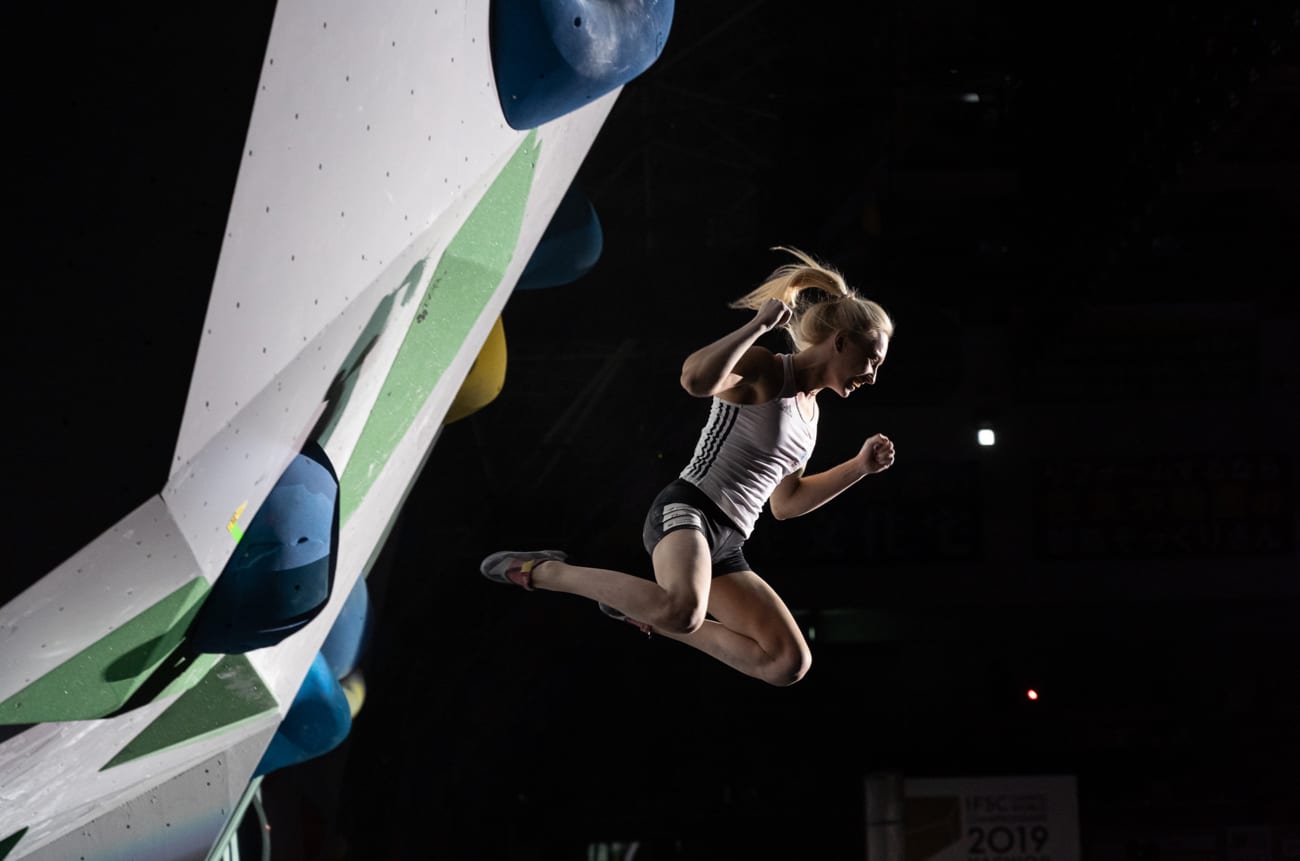 Janja managed to attend some European events, when restrictions were lifted briefly in the summer, and performed well, despite the surreal experience of competing in a mask. She secured second place at a World Cup event in France and a win at the Slovenian Nationals. But then as the second wave spread across Europe, everything shut up again.
I have learnt so much... about myself, about people around me, and my training. It's been one BIG hell of a challenge, but it's also been a year full of growth.
It was a frustrating year, but Janja managed to see the possibilities amongst the maelstrom. She posted on Instagram: "When I reflect on this year, I don't want it to be clouded with negativity. I have learnt so much… about myself, about people around me, and my training. It's been one BIG hell of a challenge, but it's also been a year full of growth."
She will need to call on everything she has learnt to top the podium in Tokyo. This year above all others Janja needs to hit her peak, not the wall, at just the right time. As the Coronavirus continues to wreak havoc on training and competition schedules this will continue to be "one BIG hell of a challenge". But, this phenomenal climber is ready to take it on.
MAXIMISE YOUR CLIMB
The adidas Climbing collection is designed to help you make the most out of every single climb, no matter what life throws at you. Explore it now and maximise your climb.
Stay Updated
Be the first to know all about stories, launches and events.